Auro Subskin Kwas hialuronowy do iniekcji w jamie ustnej
Auro Secret Hyaluronic Acid Filler
Rodzina produktów Auro Secret obejmuje Fine, Derm, Deep i Subskin. Produkty te można stosować w celu zwiększenia objętości i pełności skóry, aby skorygować umiarkowane do nosowo-rzęsistego fałdowania , takie jak linie od nosa do kącików ust (bruzdy nosowo-wargowe). Auro Secret Filler stosuje się również do wzmocnienia warg u pacjentów w wieku powyżej 18 lat. 000 zapewnia lekarzom elastyczność w dostosowywaniu każdego leczenia do konkretnych potrzeb pacjenta. Istnieją dwie formuły 000. Formulacje produktu obejmują: 000 Ultra, wysoce usieciowany preparat dla większej wszechstronności w kształtowaniu i zwiększaniu zmarszczek i fałd na twarzy; i 000 Ultra Plus, bardziej usieciowany kwas hialuronowy i grubszy żel do zwiększania objętości i korygowania głębszych fałd i zmarszczek.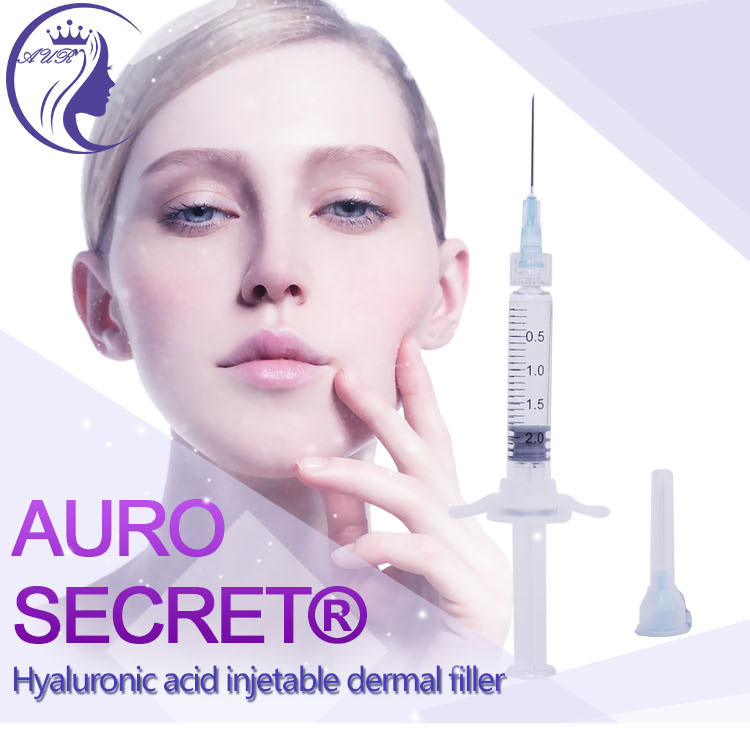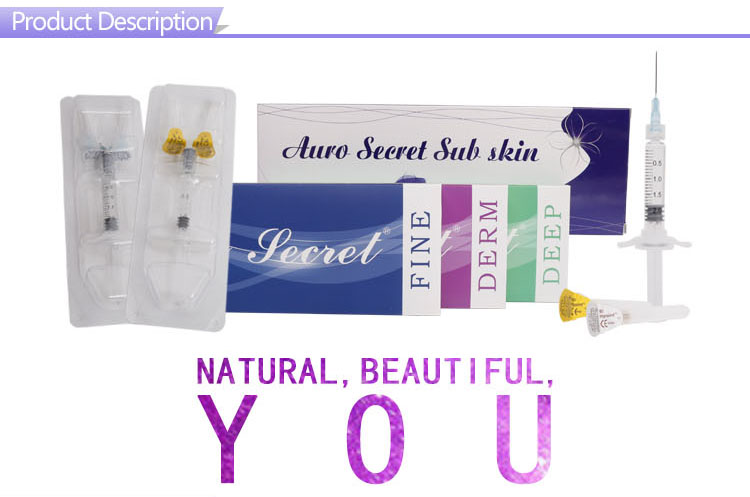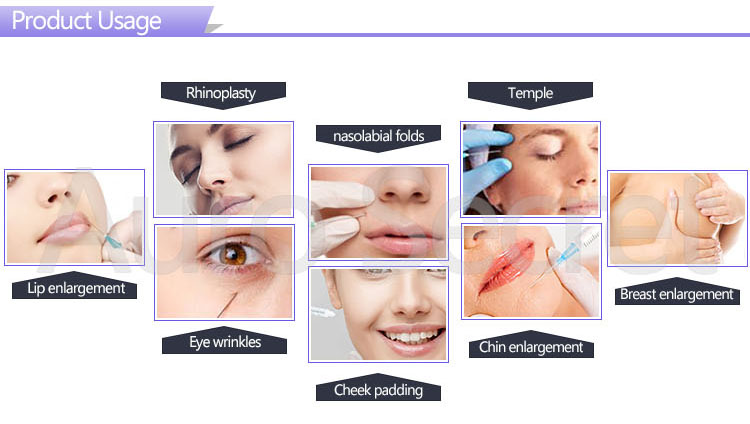 Auro Secret

Fine
Derm
Deep
Subskin
Treatment Parts
Correction of thin lines, accross the forehead and around the eyes and mouth.
Treatment of wrinkles and lip enhancement
Correcting deep folds, creating fuller lips and shaping facial contours, such as cheeks and chin.
Enlargement of breast and buttock augmentation.
Needle Size(Gauge)
30G
30G
27G
23G
Concentration(mg/ml)
20mg/ml
Volume(ml)
6-18 months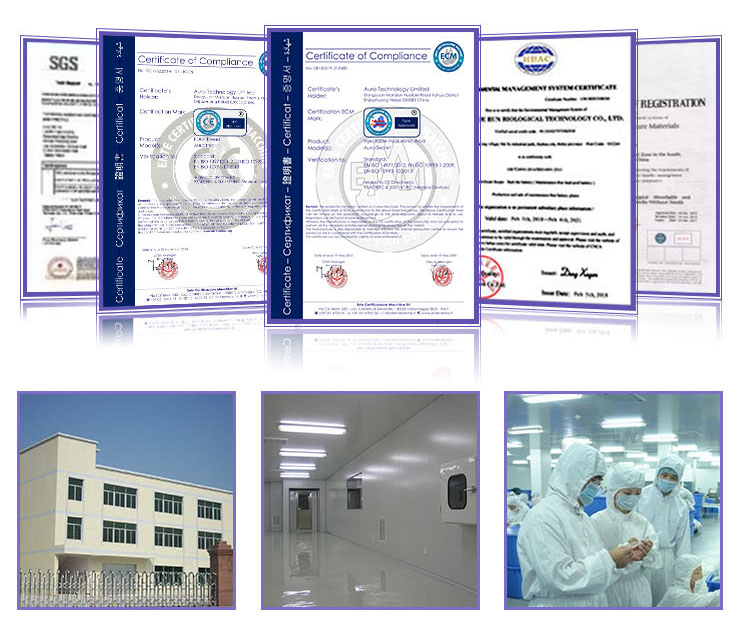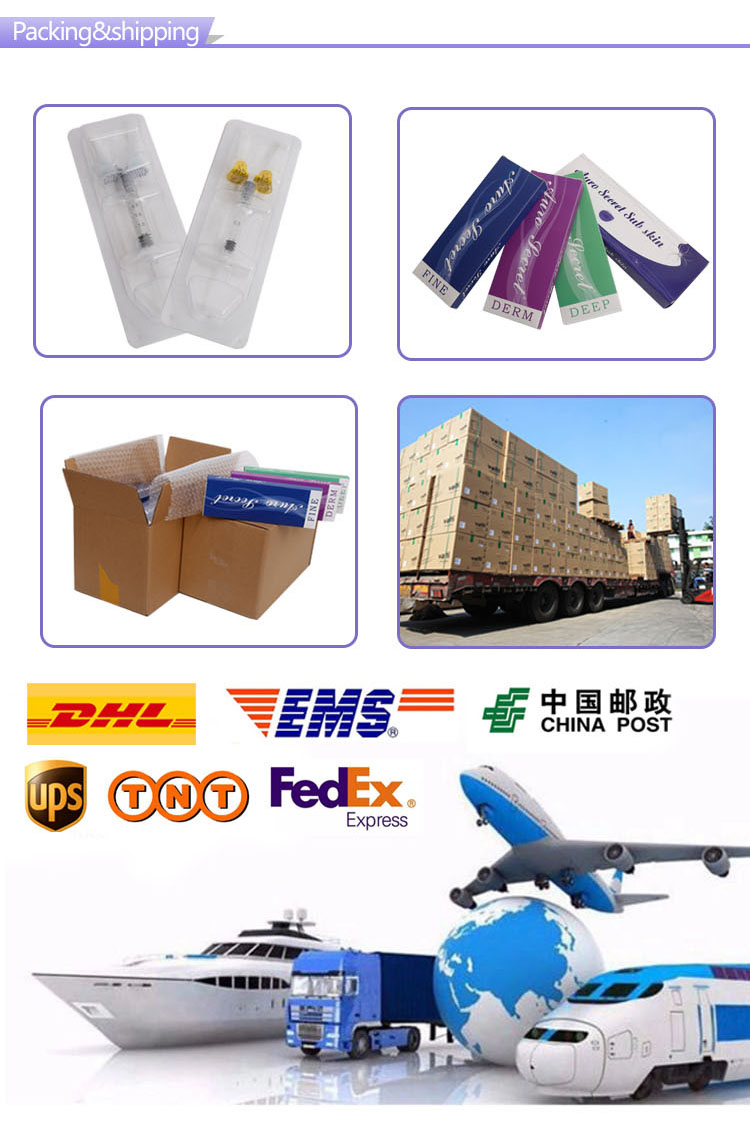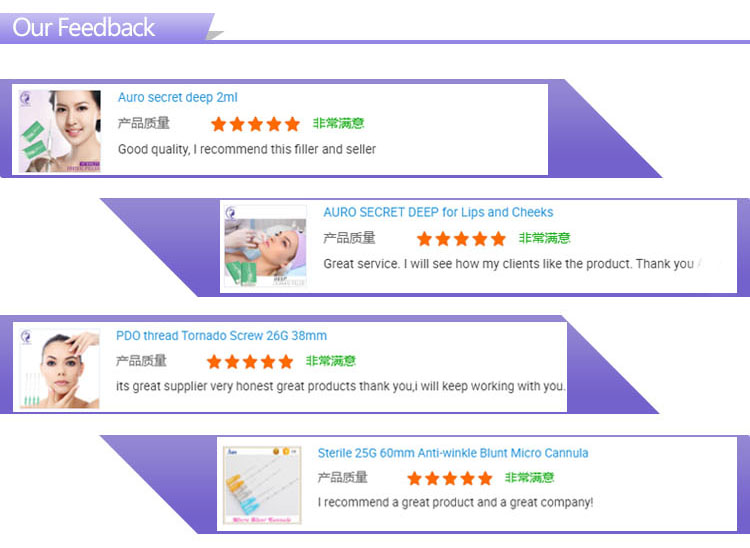 Auro Secret Hyaluronic Acid 5 punktów korzyści
Zaleta 1: Naturalne składniki
Powiększenie piersi , ekstrakt z tkanki biologicznej, brak uczucia obcego ciała i obcych substancji.
Advantage 2: Produkty high-tech
Implanty piersi , dzięki zaawansowanej technologii i ścisłemu procesowi produkcji, zapewnieniu jakości produktu, bez odrzucenia i reakcji alergicznej.
Zaleta 3: Prosta i bezpieczna, szybka i skuteczna.
Chirurgia mikro-chirurgiczna bez operacji, tylko skórna Wrinkle Filler , aby uniknąć ryzyka operacji, podczas gdy mikro kosmetyczna metoda miejscowego wstrzyknięcia kwasu hialuronowego , dzięki czemu można zobaczyć efekt natychmiast.
Korzyść 4: Komfort bez bólu
Mikro-kosmetyczny środek wzmacniający piersi, podobnie jak zastrzyk, tylko niewielki obrzęk miejscowego mikrourazu, bez bólu, klienci są łatwo akceptowani.
Korzyść 5: Korzyści ekonomiczne
Auro Tajny mikro kosmetyczne `s koszty pomiędzy codziennym kosmetologii i chirurgii plastycznej, cena jest tańszy.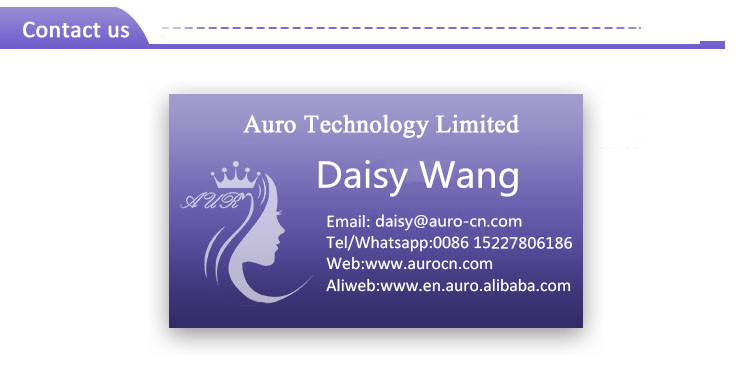 Kategorie o produkcie : Dermal Filler